We're thrilled to announce a new, user-friendly navigation system in EarthNET aimed at enhancing the overall user experience within our software.
This latest upgrade is a testament to our commitment to providing a more intuitive, user-friendly platform. Developed based on our valued client feedback, this change significantly reduces the number of clicks, enhancing user experience, and making navigation smoother and more efficient.
Restructuring and Renaming of the EarthNET Applications
In our constant endeavour to simplify the user experience, we've restructured and renamed our modules to be more self-explanatory. These new names reflect the core functionality of each module, enabling users to quickly understand and access the features they need. The biggest change is that EarthAI is now split into three separate modules: AI Wells, AI Seismic interpretation and AI Seismic properties.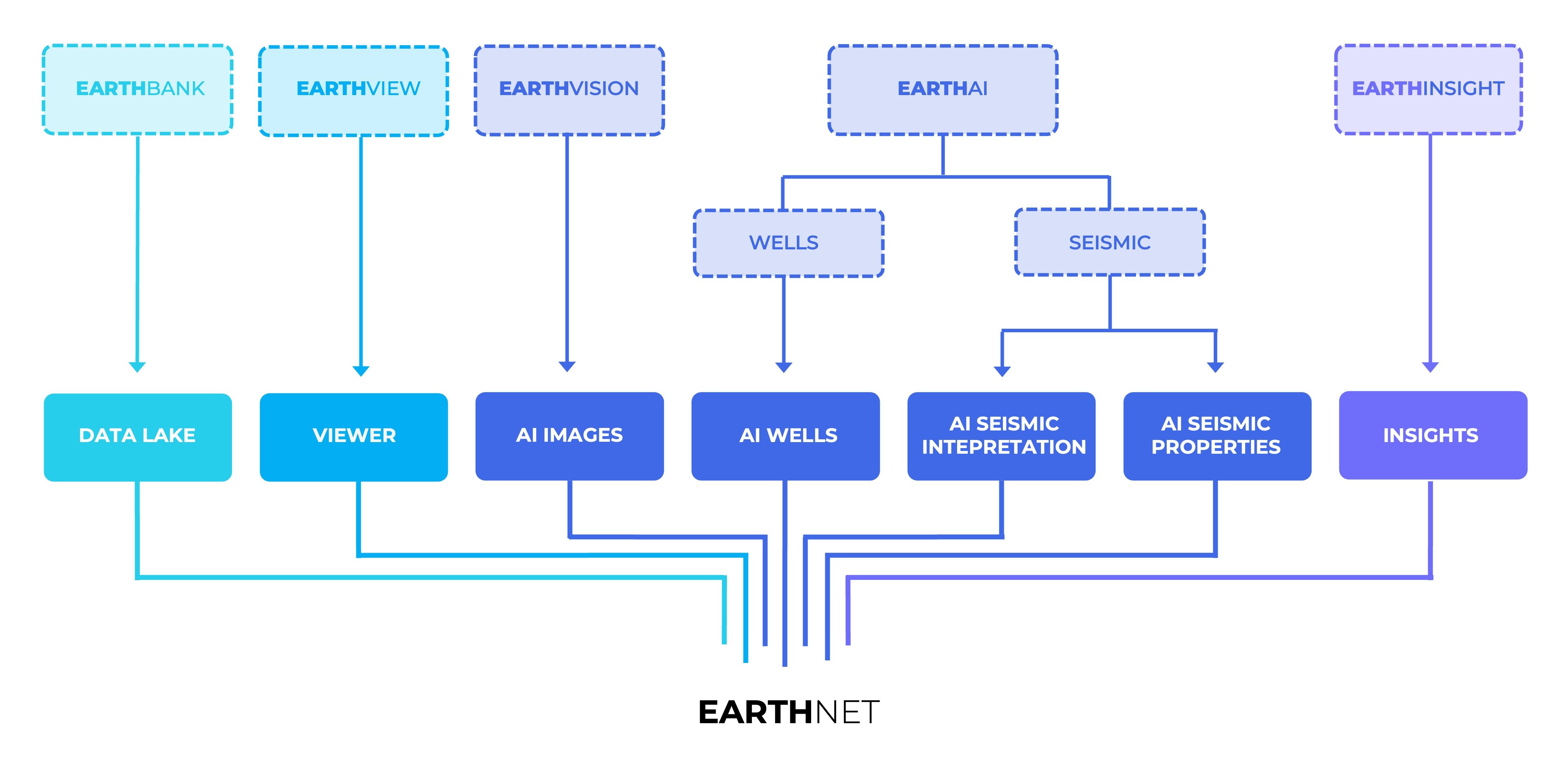 New Navigation Menu
In our ongoing commitment to improving the EarthNET Suite, we've introduced a significant improvement of our navigation menu. The intent behind this transformation is to enhance both the ease of use and the user journey. This redesign significantly increases visibility and offers a more seamless and intuitive way to navigate through all of EarthNET's functionalities.
Before this update, our users needed to access the side menu to locate the various modules, and the functionality within each module was tucked away in separate dropdown menus in the top menu. We understand that this structure may have been a bit cumbersome and time-consuming.
In our latest release, we have therefore streamlined this process considerably. Now, all the functionality associated with each module is conveniently located in the side menu. This eliminates the need to open multiple dropdown menus to locate the feature you need, thereby reducing the number of clicks. It's all about making your journey smoother and more efficient.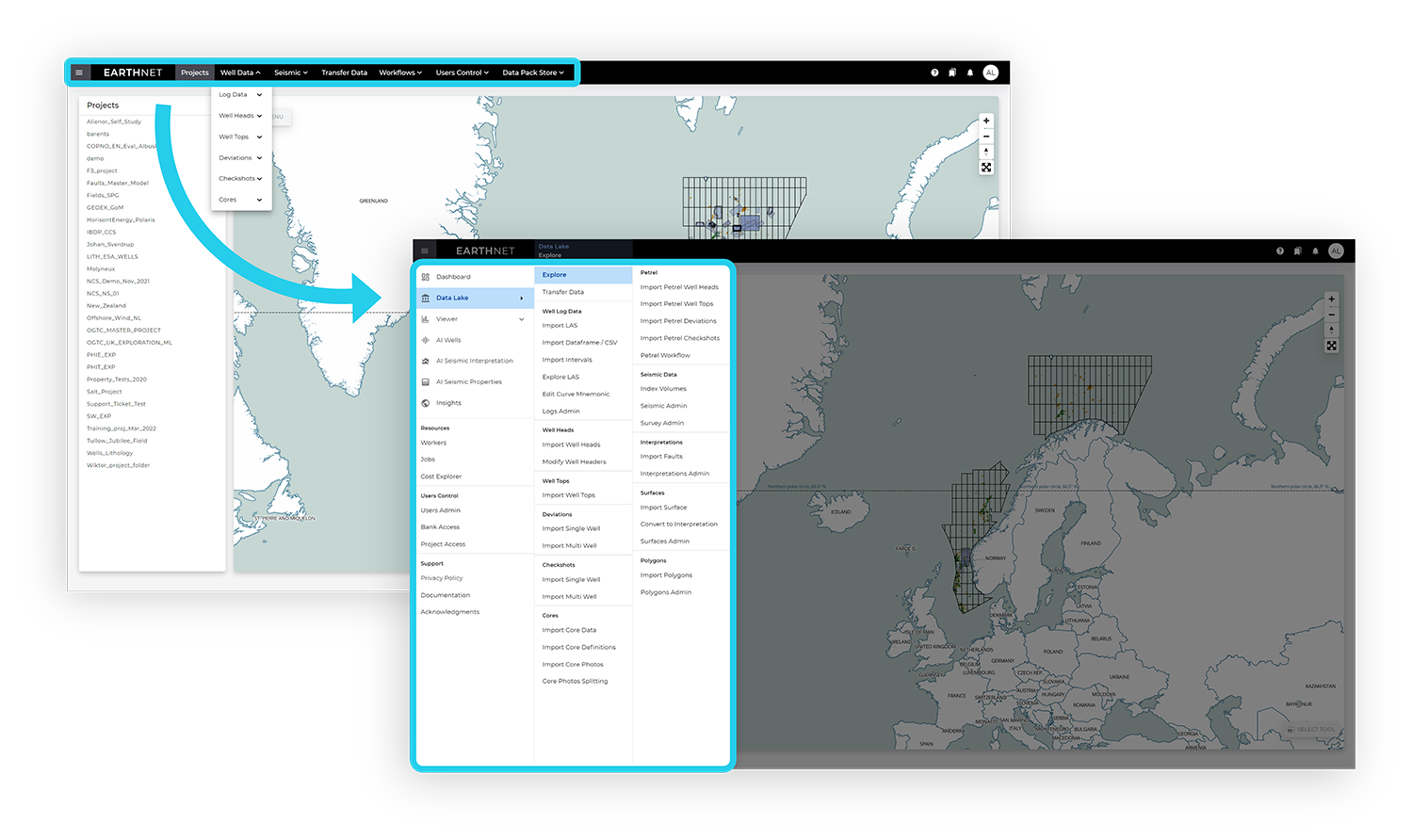 We've also made it easier to identify which module you're currently working in. Now, you'll find this information conveniently displayed in the top menu, along with the specific functionality you're using. The project you're currently working in is also conveniently displayed. With these enhancements, we're bringing you a more user-friendly, efficient, and intuitive experience on EarthNET.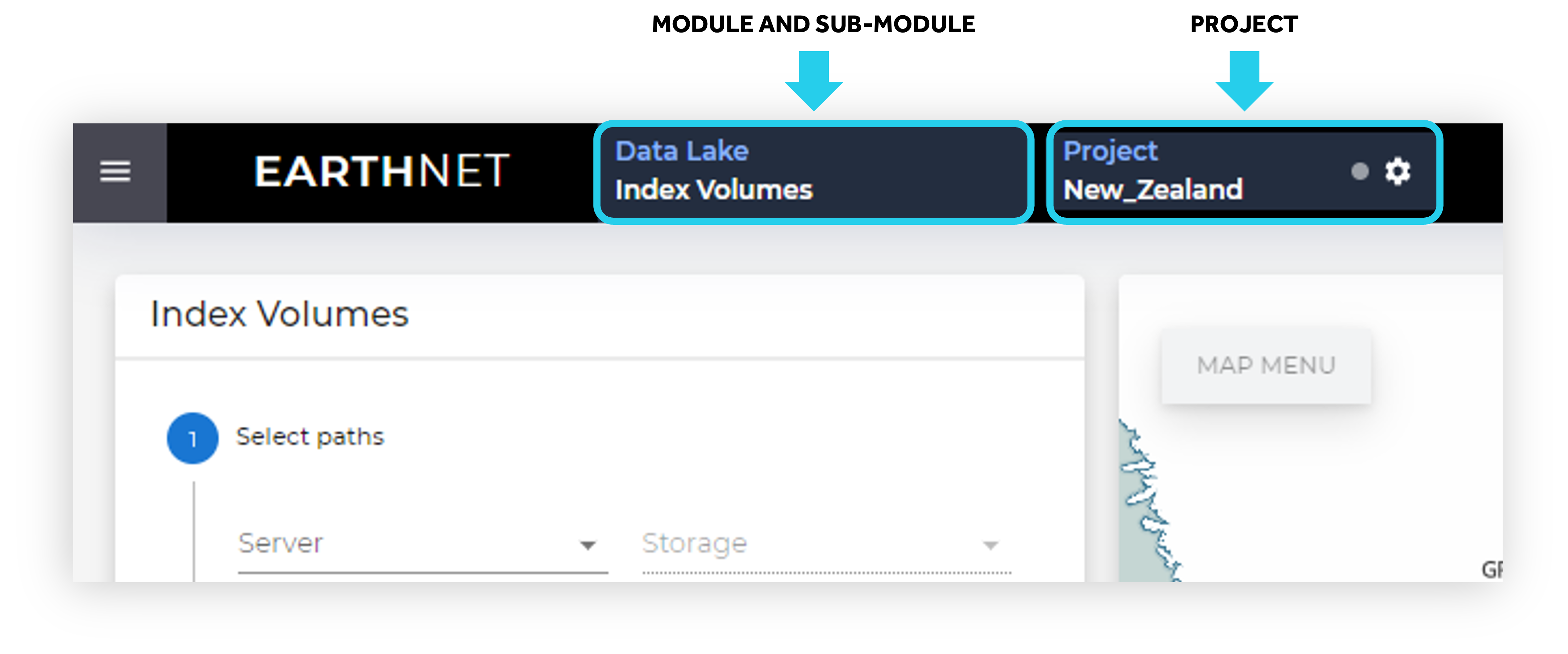 We continuously strive for improvements in our products and services based on our users' insights and suggestions. If you have any questions or feedback, please don't hesitate to reach out to our dedicated customer support team at support@earthnet.ai.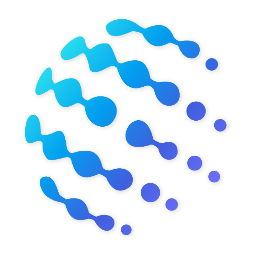 Earth Science Analytics