Oslo, Norway – Earth Science Analytics AS (ESA) is excited to announce a new partnership with DUG Technology Ltd (DUG), combining their best-in-class machine learning interpretation tools with DUG's industry-leading seismic processing and imaging technology, to deliver innovative solutions for the subsurface industry.

This collaboration will leverage the unique strengths and expertise of each company to create comprehensive offerings for clients. Together, ESA and DUG are committed to innovating new products and services that will strategically drive future growth and revolutionise industry operations.
"We are excited to partner with ESA, a growing leader in machine learning interpretation. The combination of DUG's industry-leading Multi-parameter Full Waveform Inversion Imaging technology and ESA's machine learning interpretation has the potential to materially cut the time to produce outputs for seismic projects. Timing is vital to our customers and this partnership will help shorten project time frames by over 90% compared to traditional workflows," said DUG Managing Director Matthew Lamont.

"DUG is a well-respected leader in seismic processing and imaging and we are very pleased to be working with them," said Kjell-Erik Østdahl, Executive Chairman, ESA."Our companies share a commitment to excellence, and we believe that this collaboration will allow us to add great value to our new and existing customers."


About Earth Science Analytics
Earth Science Analytics AS (ESA) is a Norwegian technology company developing the next generation web-based cloud-native geoscience software and solutions. ESA incorporates extensive knowledge and experience in geoscience, computer science, artificial intelligence, and machine learning, to develop software and solutions for the energy industry. The software products provide geoscientists with opportunities to work with large data sets more efficiently and obtain more accurate results at a lower cost compared to what can be achieved with traditional methods.
About DUG Technology
DUG Technology Ltd (DUG) is an ASX listed technology company, headquartered in Australia, that specialises in analytical software development and reliable, green, high-performance computing (HPC). The company is built on a strong foundation of applied science and a history of converting research into practical, real-world solutions. DUG delivers innovative software products and cost-effective, cloud-based HPC as a service backed by bespoke support for technology onboarding. DUG's expertise in algorithm development and code optimisation enables clients to leverage big data and solve complex problems.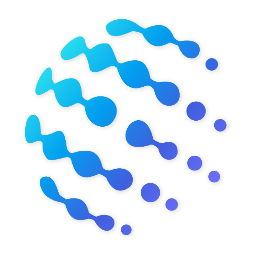 Earth Science Analytics